Check Availability
To check availability choose your check-in and check-out dates by clicking them on the vacation rental calendar below. You can also turn "Rates On" to see rates for the dates that you want to book.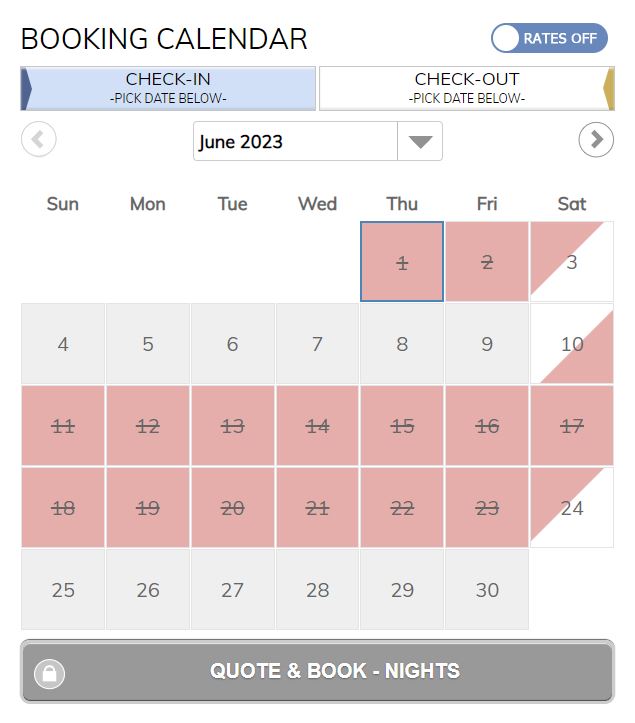 COVID Cancellation Policy: Travelers who cancel at least 60 days before check-in will get back 100% of the amount they've paid. If they cancel between 30 and 60 days before check-in, they'll get back 50%. Less than 30 days before check-in, they won't get a refund.
Our low-price guarantee!
Reserving directly with us guarantees you are paying the absolute best price possible. Not only do you save money, (ask us about our 10% Repeat Guest Discount!) you get access to a talented group of locals who know and love the area. Booking direct with the owner/manager allows you to save up to 15% on your vacation versus booking on other large travel sites. We love our travelers and believe you should not be spending more when you do not have too.